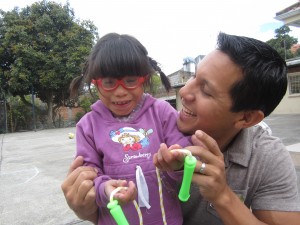 Dear friends!
We have so much joy and want to let you know that they have opened a third home in Ecuador at La Esperanza Homes, which now houses 15 children!!  As you know, we (Dave Ulloa and family) experienced some very tough times last year when our father tragically passed away and it was very very difficult on seeing any gifts come out of that…

But Dad has left a legacy and has given us the ability to impact over 65 children now at La Esperanza homes who would otherwise not have a home.  Last year we met the 50 children from the first two homes that many of you contributed to help fund..and it was one of the most magical experiences of our lives.
We are thankful to our worldventures family and our Facebook family and friends for contributing to this amazing cause!  Dad was an orphan and didn't have a home growing up…one soul has given wings to 65 other souls to have an amazing life in Ecuador.
We are going on a Mission Dream Trip on November 13-19 we are inviting all of you to join us!  More details soon…save the date!
With love, Dave Ulloa and the Family!