Image via Wikipedia
Here is a letter American Airlines just wrote to me about their situation with Expedia and Orbitz:
Dear Yvette Ulloa,
As a valued AAdvantage member, we want to clarify what you may be reading in the press. As a result of a commercial dispute, over the past several weeks there have been changes to how we sell our tickets. American Airlines last month removed its fares and schedules from Orbitz.com, and effective January 1Expedia.com stopped offering American Airlines fares on its website. Additionally Sabre, a company that distributes airline fares and schedules, made it more difficult for travel agents to find and select American's flights by moving our fares lower in the display order than they normally would be listed.
While there is much misinformation circulating on these matters, rest assured that tickets for travel on American Airlines and American Eagle — including all international and domestic classes of service — are widely available through a number of outlets, including American's own website, AA.com, which features our Lowest Fare Guarantee. Tickets, fares and schedules are also available through American's reservations agents, thousands of travel agencies in locations worldwide, other online travel agencies such asPriceline.com, and travel search engines such as Kayak.com. For more information, please visit AA.com.
We are committed to working with all distribution channels, including traditional travel agencies, online travel agencies and global distribution systems. We will keep you informed of important updates on these developments.
Thank you for giving us the opportunity to address this matter. We appreciate your business very much and look forward to welcoming you aboard soon.
Sincerely,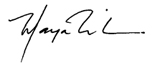 Maya Leibman
President
AAdvantage® Loyalty Program
Related articles